Hunting for apartments in Dallas?  Have something modern, perhaps even a tad luxurious in mind?  Then the Ashton in Uptown Dallas might just be the place for you.
Boasting 21 soaring stories of luxury living, The Ashton is a premier residence for young professionals and city lovers in the area.  Speaking of the city, The Ashton is surrounded by a handful of premier businesses,  fine restaurants, clubs, signature galleries boutiques, and more that make Dallas the sophisticated urban playground it is.
Apartments in the Ashton range from efficient 1 bedroom/1 bathrooms all the way up to 3 bedrooms, 2 1/2 bathrooms.  Each apartment comes equiped with a handful of luxurious amenities including oak hardwood floors, full-size walk-in closets, solid granite counter tops, all stainless steel appliances, and much more.
The Ashton also has a number of community amenities perfect for active and relaxed lifestyles.  These include a heated, rooftop infinity pool with an aqua lounge, a private screening room with leather seating, state of the art fitness club with a spin room, an outdoor verandah cafe with WiFi, and more.
For a touch of urban sophistication when it comes to apartments in Dallas, The Ashton is definitely a solid bet.  For more information on apartments at The Ashton including leasing options and more, visit www.theashton.com or call The Ashton at (214) 740-0002.
Comments
Related Posts in Dallas Real Estate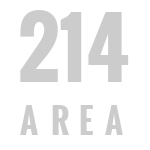 Third Rail Lofts | Modern Luxury Apartments in Downtown Dallas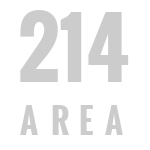 The Ashton Dallas | Luxury, Urban Apartments in Uptown Dallas